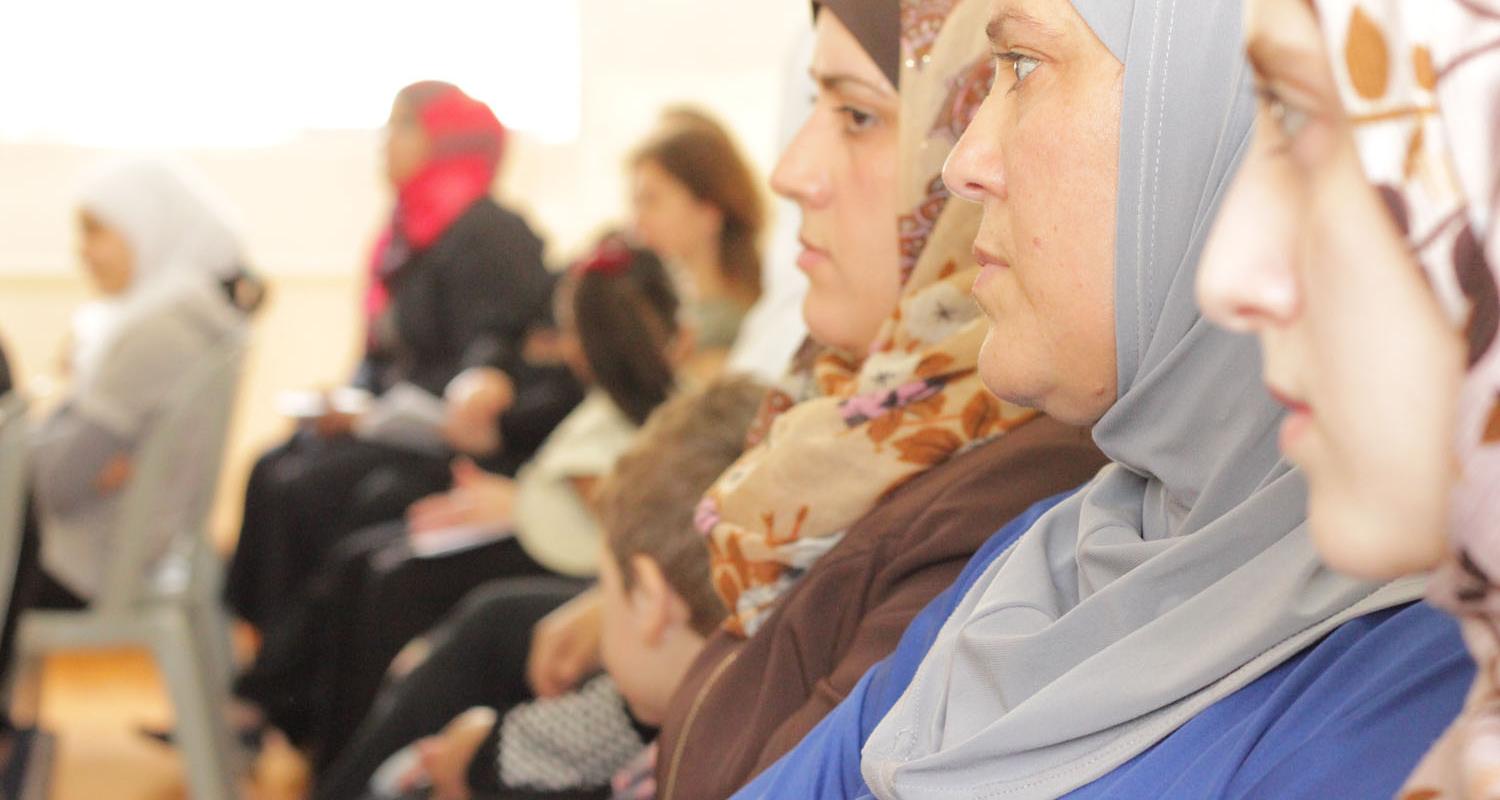 At Ruwwad, we believe that solutions to problems are best engineered by members of the community. We use a collaborative, participatory approach to community organizing and development, working hand in hand with interested constituencies and engaging as partners and decision makers.

The Community Support Program comes together through three components that increase access to and awareness of vital services and rights: Partnerships and Services, Psycho-social Support and Women Advancement.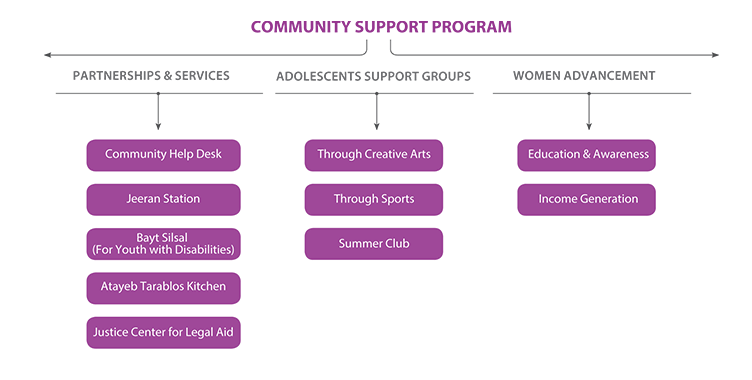 Note: These areas are fully developed in Ruwwad Jordan and Lebanon; they are still in their early phase of formation in Palestine and Egypt.