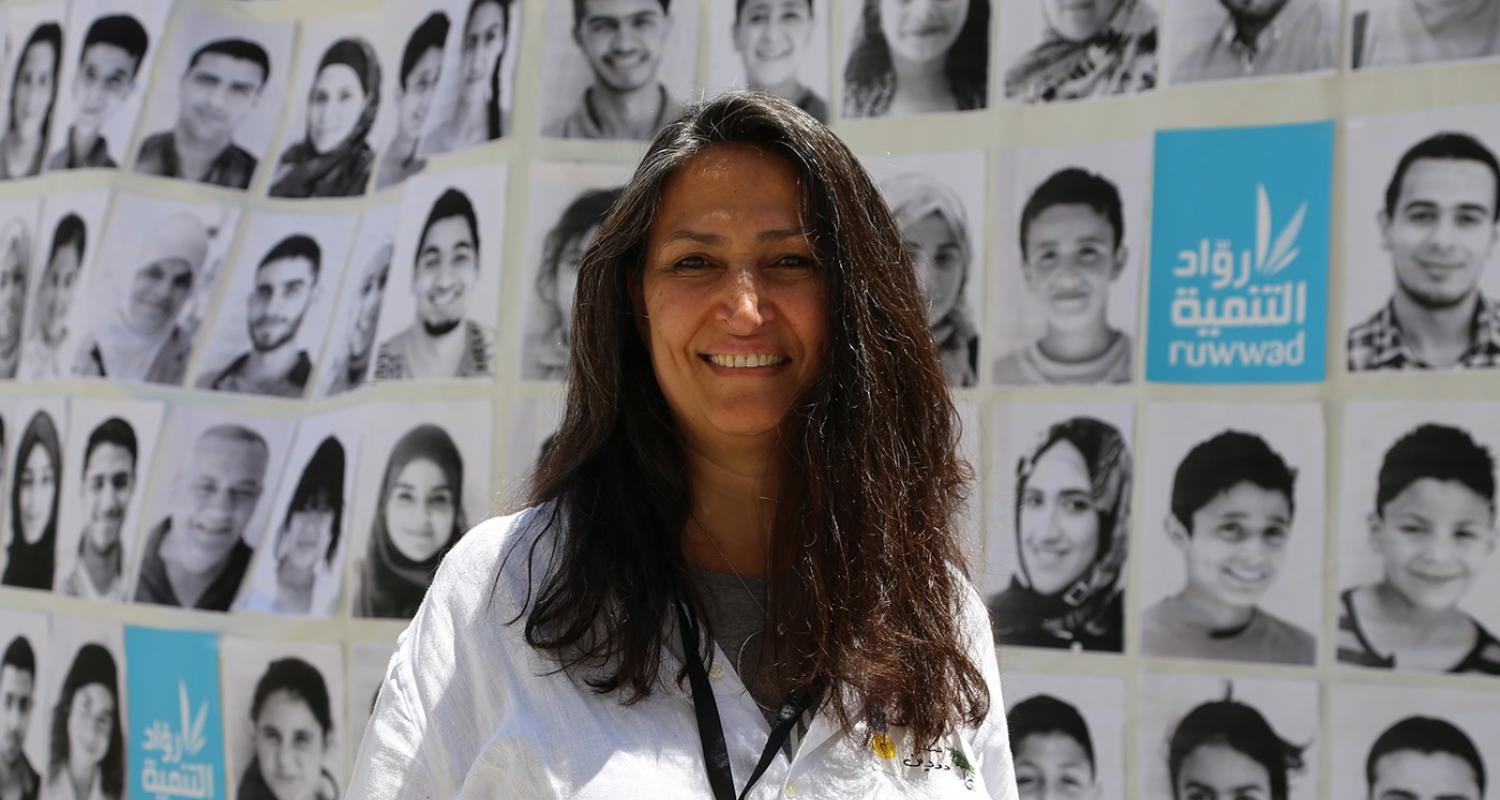 In the silent neighborhoods of the Arab world, millions of youth and their families are waiting, isolated, trapped in time, and searching for an escape from the inequalities of their harsh reality. In these neighborhoods, Ruwwad creates safe spaces for youth activism, facilitates access to education and civic engagement, and fosters an inclusive sense of belonging. Youth volunteers become integral partners of Ruwwad as they enable their own change, and the change they want to see in their neighborhoods.
Since its founding in 2005, through consistent, patient work, Ruwwad has established community centers in Jordan, Lebanon, Egypt and Palestine that operate through a unique model of exchange, where youth earn educational and vocational scholarships in exchange for community service hours through three key programs: Youth Organizing, Child Development and Community Support. Although each neighborhood in which Ruwwad works is unique, they all share overarching qualities of hopelessness, poverty, and severe, inequitable economic, social and political structures.
Ruwwad has developed programming that enhances the critical inquiry, experiential learning community service, and community led initiatives of children, youth, and families. Our projects aim to both activate the individual will and liberate a collective approach to addressing deeply rooted problems through shared action. At Ruwwad, we adopt an organizing approach where youth and community members come together to forge a shared understanding of their problems. From this common ground, they design and mobilize action to address what they need to change. This citizen-led approach frames and motivates Ruwwad's commitment to civic action.
At Ruwwad, we are all citizens that are deeply driven to enhance the lives of youth and to support the homes, schools, and neighborhoods we inhabit. We do so by practicing empathetic listening, creating spaces for dialogue and discussion, addressing mainstream values that hinder our growth, and partnering with active citizens who share their wealth of experiences. Ruwwad's volunteers come from a wide range of economic, cultural, and ideological backgrounds. At Ruwwad, we act sincerely, and we refuse to compromise our key values of inclusion, diversity, and pluralism.
Over the past twelve years, it has been humbling to witness Ruwwad touch the lives of 1,074 youth scholars and thousands of children and their families across the marginalized neighborhoods of the Arab world. Our exceptional team continues to work fearlessly to ensure Ruwwad is rooted in its local context by listening deeply and seeding change patiently and mindfully. Businesses and social entrepreneurs who believe in the future of our youth support our multi-national programming. Generous board members and investors serve as silent advisors who nurture Ruwwad's voice. Our diverse community remains flexible and adapts to times of turmoil and conflict in our Arab world. I thank all of them for anchoring our work and always pushing us outside the zone of comfort into the zone of transformational change.
I would like to thank the following essential contributors to Ruwwad: Fadi Ghandour Ruwwad Founder and Chairman of Jordan , Fadi liberated the path of Ruwwad and invited great  builders to pave the roads ahead; our board members in Jordan, Khalid Al-Masri, Raji Hattar and Reem Khoury for all the support . I would like to also thank our Chairwoman in Lebanon, Hala Fadel, for driving the establishment of Ruwwad Tripoli with passion and dedication , Lebanon board members Asmahan Zein, Amal Ghandour, and Sumaya Assaf. I want to thank the philanthropists and generous contributors , Sami Khoury and Raghida Ghandour Rahim . Special thanks also to Samer Gharaibeh, Ruwwad Chairman in Egypt, and Wael Qassees Ruwwad chairman in Palestine, I thank  Aramex Regional  team for their dedicated support to  Ruwwad throughout the years. All gratitude and appreciation to the volunteers who join our journey year after year, and our children, youth, parents, and community partners who support our work every day in villages, cities, and the Badiya across the Arab world.
Samar Dudin